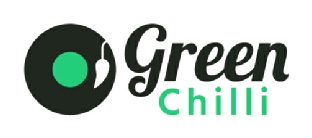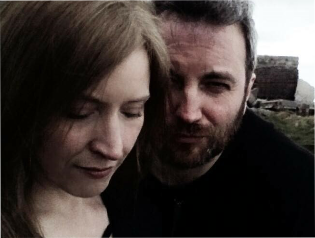 Plumhall
+ Me, Thee & E
+ Broken Bones Matilda
Tuesday 4 September 2018
Doors 8pm
The Winning Post
127/129 Bishopthorpe Road,
York YO23 1NZ
PLUMHALL are Michelle Plum and Nick B Hall, a feisty Yorkshire based duo whose award winning self-penned songs are already winning them plaudits from the likes of R2 Magazine (4 stars), Miles Hunt (The Wonder Stuff), Steve Knightley (Show of Hands) and many more. The pair deliver guitar and harmony driven textures of folk, Americana and pop, and have have been wowing audiences on the live acoustic circuit in the UK. Winners of the Yorkshire Gig Guide Outstanding Songwriters award 2014, PLUMHALL were joined on stage by Bob Dylan's legendary guitarist Larry Campbell for a performance of Senor (Tales of Yankee Power) at the BBC Radio 2 award winning folk club The Black Swan in York. PLUMHALL's debut album THUNDERCLOUD was released on 1st September 2014 through Splid Records and Proper Distribution. The album was hailed as one of The Guardian and Observer's Hidden Gems of 2014.
Michelle Plum is a former member of Chumbawamba, Waking the Witch and The Accidental Tourists, and in her own right has supported Aimee Mann, Capercaillie, Ralph McTell, Nerina Pallot, Texas and Shane MacGowan to name but a few. She also provided guest vocals for Katriona Gilmore and Jamie Roberts' UK spring 2013 tour. More recently, Michelle's other session work has taken her on tour all over Europe.
Nick B Hall has been a member of the Hall Brothers band nearly all his life, and has supported Fairport Convention, Hugh Cornwell, Show of Hands, Kate Rusby, Glenn Tilbrook plus many more. He also provided session guitar for Magna Carta on their 2010 South African tour. More recently, Nick appeared as a musician in the Christmas 2015 episodes of Coronation Street.
Together as Plumhall Michelle & Nick have supported Miles Hunt and Erica Nockalls of The Wonder Stuff, Phil Beer, Ian McNabb, John Otway, Larkin Poe, Dan Donnelly & Jon Sevink, The South, Andy White, Henry Priestman, Chas & Dave, Graham Gouldman, Albert Lee and Peter Tork of The Monkees among many others. Peter Tork even invited them onstage to perform Daydream Believer with him. A very special moment!
Recently, Michelle and Nick appeared as special guests on a pair of shows on the Al Stewart UK tour - at Manchester Bridgewater Hall and the London Palladium (where they sang a verse on one of Al's songs). Another very special moment!
Another huge excitement for Plumhall is the fact that they will be appearing in the forthcoming feature film, The Runaways (starring Mark Addy, Tara Fitzgerald and BAFTA Award Winning Molly Windsor), for which Nick wrote an original song and both Michelle and Nick arranged folk music for two pivotal scenes.
"A fine duo - go and see them if you get the chance"
STEVE KNIGHTLEY - SHOW OF HANDS
"Energy and joie de vivre...articulate, penetrating lyrics with captivating melodies and irresistible choruses...arresting vocals and that big distinctive acoustic sound"
R2 MAGAZINE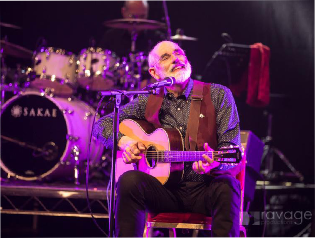 Graham Hodge
+ support
Tuesday 2 October 2018
Doors 8pm
The Winning Post
127/129 Bishopthorpe Road,
York YO23 1NZ

We are delighted to welcome Graham to Green Chilli Roots - an ever popular York based singer who breathes new life into every song he performs
The Fargo Railroad Company
+ Amy Andrews + Stan Smith
Tuesday 6th November 2018
Doors 8pm
The Winning Post
127/129 Bishopthorpe Road,
York YO23 1NZ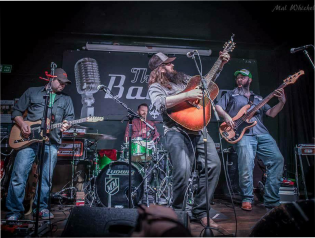 The Fargo Railroad Co. are a southern rock / Americana inspired 4 piece band from Sheffield
Established in 2013 they have already gathered a loyal fan base and continue to add to their numbers playing shows throughout the UK.
What is clear is that these boys enjoy being on stage and love playing the music they are producing.
They share a distinct and united love of music with a breadth of appreciation that is truly eclectic - all of this has come together to form their current sound, which has settled in the broad and deep ocean of Southern Rock. Looking at the mighty works of Lynyrd Skynyrd, The Marshall Tucker Band, '38 Special etc, doffing a cap to the sweet 70's sound of Cash, Young, Dylan whilst bringing in more contemporary vibes of Blackberry Smoke and Jason Isbell.
Jon Palmer Trio
+ Edwina Hayes + Dan Webster & Polly Bolton + Small Screen
Tuesday 4th December 2018
Doors 8pm
The Winning Post
127/129 Bishopthorpe Road,
York YO23 1NZ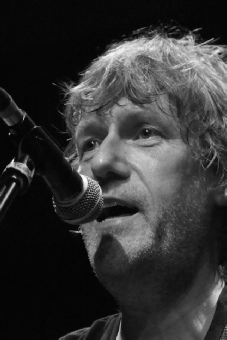 For our early Christmas Special we have a fantastic line up of artists who will get the season off to a great start. Jon Palmer is gaining critical acclaim and new friends wherever he performs whilst our other performers are likely to be well known to, and loved by, York audiences. Expect superb music, intriguing collaborations and, most of all, great fun!










07885 377797

42 Tyersal Terrace Bradford, BD4 8HR